Guest of Honor: Cam Banks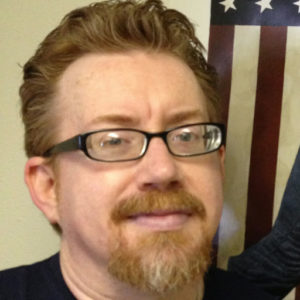 A native of New Zealand, Cam lives with his family in St Paul, Minnesota. Since 2013 he's worked for Atlas Games as RPG director, producing games such as Feng Shui 2 and Unknown Armies 3. Prior to this he oversaw game development and design at Margaret Weis Productions, where he led the development of many games based on the Cortex and Cortex Plus systems: Smallville Roleplaying Game, Leverage: The Roleplaying Game, Marvel Heroic Roleplaying, and others. Cam contributed extensively to the Dragonlance campaign setting during its d20 years first as a designer and later as a developer and product manager.
Recently, Cam and his new company Magic Vacuum Design Studio licensed the rights to the Cortex system in all of its iterations on order to create Cortex Prime.
The Kickstarter for Cortex Prime runs through May 29. We look forward to Cam demonstrating the new version of Cortex Prime this fall! Join us!

---
Guest of Honor: Sarah "Doombringer" Richardson
Sarah
Richardson
is currently working as Magpie Games' Marketing Director, as well as one of their in house designers and developers. She is the author of the tabletop rpg
Velvet Glove
and co-author of
Bluebeard's Bride
. In addition to her work with Magpie Games, she serves on the leadership team of the Indie Games Developer Network (IGDN) and has worked on a number of freelance projects throughout the RPG industry.
Sarah
has a degree in Visual Communication from Washington University in St. Louis, which she has put to use in a number of publications. You can see some of her writing and design work in
The Complete Oracle
and the upcoming
The Haunting of the Laraine Estate
for
KULT: Divinity Lost
. In addition, you can see her layout work in
Epyllion: A Dragon Epic
,
No Salvation for Witches
, and
The Cold Ruins of Last Life
.
Sarah
has been a guest lecturer at Washington University in St. Louis and at the University of Chicago's Center for the Study of Gender and Sexuality, and has assisted in running crisis management role-playing simulations for Harvard University. She received a gold ENnie for her work on the ConTessa blog in 2015.
---
Guest of Honor: James L. Sutter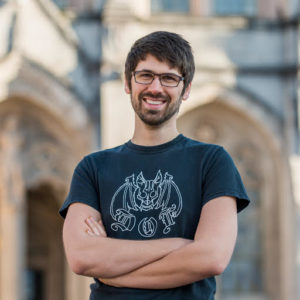 James L. Sutter is a co-creator
of
the Pathfinder and Starfinder Roleplaying Games, and has worked as the Creative Director in charge
of
launching the Starfinder RPG, the Executive Editor overseeing the Pathfinder novel line, and more. He's the author
of
the fantasy novels
Death's Heretic
and
The Redemption Engine,
as well as short stories, video games, comic books, and a wealth
of
award-winning tabletop game material.
For more information, visit http://jameslsutter.com/
or find him on Twitter at @jameslsutter.


Industry Insiders
Contessa
ConTessa is an organization dedicated to increasing diverse representation in tabletop gaming by running events led entirely by marginalized people, and enjoyed by everyone. We run our own conventions online, and attend popular conventions around the United States, bringing games, seminars, workshops, and panels using our innovative convention-within-a-convention format. We aim to provide open, inclusive, and safe environments that diversify what a leader looks like within our hobby.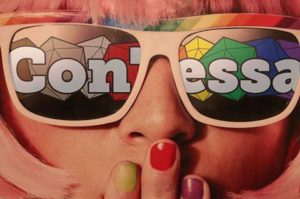 This year Contessa at U-Con will be helmed by three outstanding organizers:
Emily Danvers
Bailey Nichols
Ariel Celeste
And several fantastic new volunteers:
Tracy Sizemore
Bardaree Bryant
---
Special Guests
Jonathan Gilmour

Jonathan Gilmour is a Board Game Designer from NW Ohio. His credits include: Co-designer of Dead of Winter: A Crosssroads Game, and Vault Wars. His greatest weaknesses are writing Bios, and the color green. He loves long walks on the beach and playtesting games. Sometimes at the same time. His favorite color is Orange, so please let him have that as a player color. His favorite games are Cosmic Encounter, Nations, and Hanabi. His least favorite game is "The What Game Should We Play" game. He and his wife have four children, with the goal of having a built in game group any time they want it.

Brendan LaSalle

Brendan J. LaSalle has been writing and publishing in the game industry since 2002. He has written for Goodman Games, Fat Dragon Games, Troll Lord's Games, Savage Mojo, Pandahead Publishing, Hand Made Games, and Legendsmiths. He has many adventures and source books, including the award winning Age of Cthulhu: A Dream of Japan. His most recent adventure is Xcrawl: Anaheim Crawl. He is the creator of Xcrawl, which recently returned in the new Maximum Xcrawl edition. He lives in Salem, MA, with his wife, and puggle.

Doug Kovacs

Doug Kovacs grew up in the Northwest suburbs of Chicago, playing with Star Wars figures, then GI-Joe, and later graduating to Dungeons and Dragons and other RPGs (which he continues to play to this day). He drew his way through High School, avoiding involvement in most things but art class, where he cultivated a love for all forms of painting. At 16 he thought he invented cubism, but then realized he was wrong. In 1996 he received a BA from Columbia College Chicago. Since then he has worked on varied projects including, interior mural painting, collectable trading card illustration, role playing game illustration, concept art, T-shirt design, and for many clients, both public and private.

Adam Horton

Adam Horton is the World Champion of Dominion for 2017. He pioneered online broadcasting of Dominion matches and continues producing content on his popular YouTube and Twitch channels. Aside from several strong performances in unofficial online events, Adam won the U-Con Dominion tournament in 2015 and some smaller local events. Adam puts on two Dominion tournaments each year in Cincinnati, OH, administrates the Cincinnati Area Boardgamers (CAB) group, and is part of the group of playtesters for the last three Dominion expansions. In addition to publishing several Dominion-related articles online, Adam is excited to continue his work with the community at this year's U-Con.