Our very exciting first guest of honor announcement!
Nicole Lindroos will join us for U-Con this November. Nicole has quite a list of credits to her name: Ars Magica, Earthdawn, Everway, Hong Kong Action Theater!, Unknown Armies, and Vampire: the Masquerade. Nicole has served on the board of GAMA and as the chair of the Academy of Adventure Gaming Art and Design. She is co-owner and General Manager of Green Ronin Publishing. Her recent projects include contributions to the Dragon Age Roleplaying Game, Titansgrave: The Ashes of Valkana, and her most recent project Blue Rose RPG using the Adventure Game Engine.  See her full bio under Guests of Honor.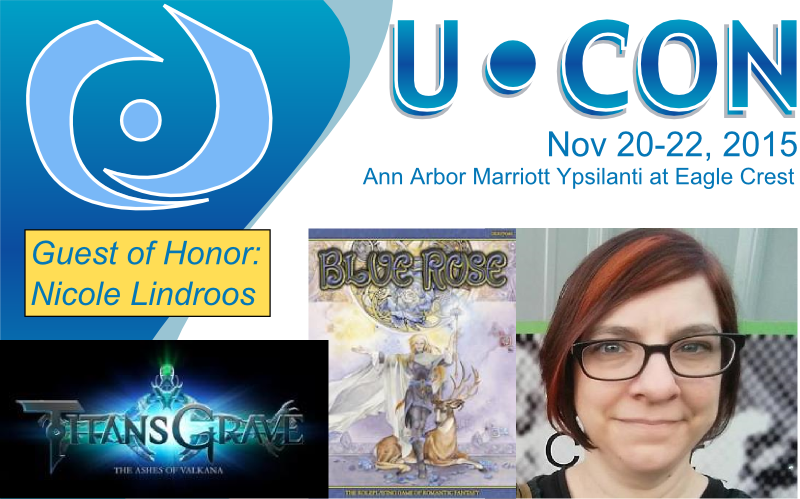 More announcements are on the way, so stay tuned!