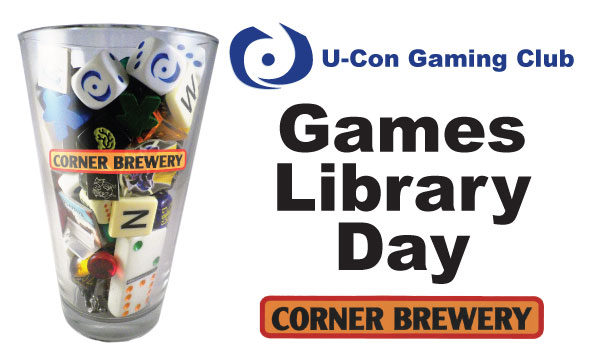 Not that I'm doing rain dances, but if it happens to be gloomy out this coming Sunday, come on down to the Pub Formerly Known as the Corner (Arbor Brewing Company Microbrewery) for games and general awesomeness. I have some packed in the Games Library Bucket in case you wondered. I also have some fun games packed away but as usual, if there is a game from the Games Library you'd like to see, let me know in the comments (or on Facebook) and I'll pack it.
Games Library Day – April
Sunday, April 13th
2:00 pm – 6:00 pm
@ Arbor Brewing Company Microbrewery in Ypsilanti (or the Pub formerly known as The Corner Brewery(map)
According to the ABC Microbrewery schedule, we are on for May 11th but that's Mother's day this year. I will contact the Pub and get things straightened out. Meanwhile, the PLAN is to unofficially crash the Corner on the Saturday before Mother's day.
Days of Future Gaming:
May 10th (Unofficial crashing!)
June 8
July 13
September 14
October 12
November 9
-JQuirk