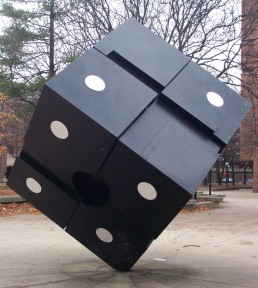 U-Con is an annual gaming convention founded in 1988. It attracts gamers not only from Southeast Michigan, but from across the United states and several other countries as well. U-Con offers high-quality events across the spectrum of gaming in a comfortable, functional space … and we work hard to keep the convention as affordable as possible.
Gaming at U-Con includes: tabletop, role playing games, board games, miniatures, Live Action Role Playing, and more. U-Con offers unique opportunities to play with industry Guests of Honor who run the games they created!
U-Con Gaming Convention is run by U-Con Gaming Club, a non-profit registered with the state of Michigan. We are an all volunteer organization!
If you have any questions at all please feel free to contact us. We are happy to help!
History
The first U-Con was actually called Michi-Mini Con, held in 1988. Conventions from 1988-2010 were held at the University of Michigan Michigan Union. In 2011 we moved the convention to a local hotel. We are the largest and longest lasting gaming-focused convention in Michigan.
U-Con has been made possible by many dedicated volunteers over the years, both students and non-students. The con was run for 23 years by student organizations, most recently the Wolverine Gaming Club and the U-Con Gaming Club. In 2012, the leadership of U-Con founded a non-profit organization to shepherd the convention. If you want to get involved in organizing the convention, please start by becoming a volunteer. We hope the convention lasts for many seasons to come!
Connect with us and spread the word