Industry Guests
Want to game with our guests? Find a guest-run event and get registered!
– 2019 –
Guest of Honor: Steve Kenson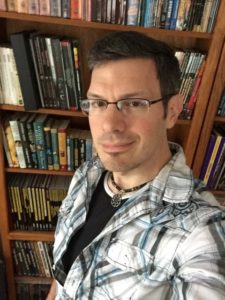 Steve Kenson is a tabletop RPG designer and author. He has been working professionally in the field since 1995, when he began writing for FASA Corporation's Shadowrun RPG, followed by work on it's Earthdawn fantasy RPG. Since then, Steve has worked on well over a hundred RPG products. In 2002, he designed the Mutants & Masterminds Superhero RPG for Green Ronin Publishing and later became its developer. At Green Ronin, Steve has designed products for M&M, True20 Adventure Roleplaying, Song of Ice & Fire Roleplaying, and the Adventure Game Engine (or AGE) System. He has also started his own imprint, Ad Infinitum Adventures, publishing products for the Icons Superpowered Roleplaying game he designed. Steve maintains a website at stevekenson.com.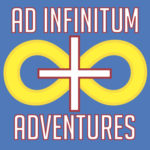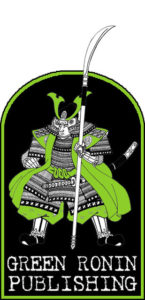 Guest of Honor: James Sheahan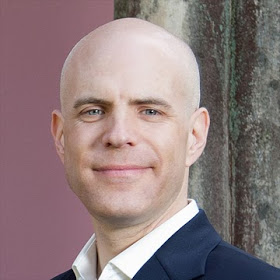 James Sheahan is a UK game designer. James entered the video games industry in 1997 working with various publishers on games of all types and on all platforms. With a life-long passion for gaming of all types, James worked his way into game design and, after working for a major advertising agency designing games for some of the world's largest brands, James started his own game design consultancy in 2009, which included work for global clients such as Google and brands such as Coca-Cola.
James's main fascination is in interesting and meaningful choices during games, and loves tabletop gaming of all sorts because the gameplay must be rich and pure as it cannot hide behind visuals. James has been fortunate to have had some 'interesting' moments in his career including being voluntarily tear-gassed by ex-SAS as research for a game, being given the official go-ahead for a Star Wars LARP (around 1993), and more.
Outside of playing games, James reviewed games on his blog for some years. Also, James has recently completed a Masters degree in Strategic Studies and Military History. James lays entirely unofficial claim to the world's highest meeple record at 5,416m (17,769 feet). He is also oddly fascinated by playing games in their real location too such as when he played Alhambra at the Alhambra in Spain.
In tabletop games, James has designed Fallout: Wasteland Warfare as well as the Fallout: Wasteland Warfare RPG, co-designed Kung Fu Panda, designed a Siege of the Citadel expansion, and others.
Awards
2019 Fallout: Wasteland Warfare – Origins Awards – Miniatures Game Nominee
2018 Fallout: Wasteland Warfare – Australian Game Awards – Best Table Top Nominee
Guest of Honor: Mike Selinker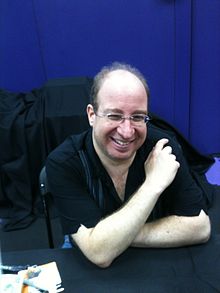 Mike Selinker is a game designer, puzzle maker, and chief creative officer of Lone Shark Games, a company which he founded.
Selinker's design and development credits include Betrayal at House on the Hill, Lords of Vegas, Thornwatch, Apocrypha, The Ninth World, Pirates of the Spanish Main, Axis & Allies Revised Edition, the Marvel Super Heroes Adventure Game, Risk Godstorm, and the Pathfinder Adventure Card Game. He was a creative director for the 3rd edition of Dungeons & Dragons and the Harry Potter Trading Card Game. He writes puzzles for the Chicago Tribune, the New York Times, and Games magazine. His books include the puzzle novel The Maze of Games, The Kobold Guide to Board Game Design, Puzzlecraft: How to Make Any Kind of Puzzle, and Dealer's Choice: The Complete Handbook of Saturday Night Poker.
Selinker won three 2004 Origins Awards for Pirates, Axis & Allies: D-Day, and Betrayal at House on the Hill. His game Alpha Blitz was Games Magazine's 1998 Word Game of the Year.
---
IGDN Groundbreaker and Guest of Honor
Hakan Seyalioglu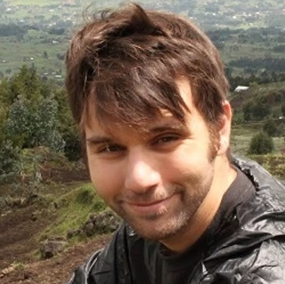 Hakan is the co-designer behind Dialect: A Game About Language and How it Dies and 50% of Thorny Games, an independent design studio of larps and RPGs that tells new and unconventional stories. In his design, he's deeply explored what language means for us culturally and emotionally, and how it can be an engaging mechanic for play. A GenCon Industry Insider and active member of the Bay Area design community, Hakan hopes to spread the word of play as a tool for empathy. Hakan helps computers keep secrets and crack codes (a genuine cryptographer).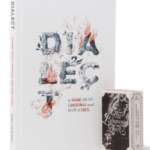 Hakan really enjoys breakfast.
Industry Insiders
Keith Matejka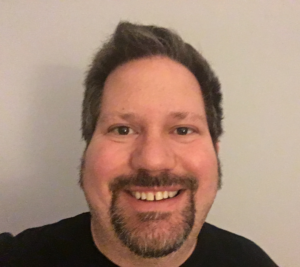 Squick, streams, and storytelling. A Keith Matejka is a game designer, game publisher, and avid gamer out of Madison, Wisconsin. His small board gaming publishing company, Thunderworks Games, was founded in 2013 and has published seven games to date – Bullfrogs, Roll Player, Roll Player: Monsters & Minions, Blend Off!, Dual Powers: Revolution 1917, Lockup: A Roll Player Tale, and
Cartographers: A Roll Player Tale.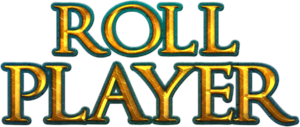 ---
Contessa

ConTessa is an organization dedicated to increasing diverse representation in tabletop gaming by running events led entirely by marginalized people. We attend conventions all around the United States bringing games, seminars, workshops, and panels using our innovative convention-within-a-convention format. We aim to provide open, inclusive, and safe environments that diversify what a leader looks like within our hobby and to use the power of positive representation that broadens our hobby to include and welcome everyone.
This year Contessa at U-Con will be helmed by our outstanding organizers: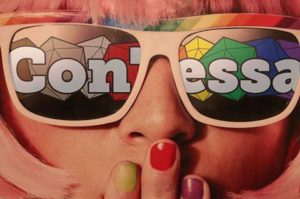 Here's the list:
Stacy Dellorfano
Ariel Celeste
Emily Danvers
Christopher Helton
Mariam Ahmed
---
IGDN Sponsorship Winners
Mariam Ahmad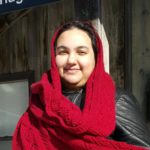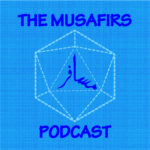 Mariam is a game designer, streamer, writer, editor, podcast creator and GM from Kitchener-Waterloo, Ontario. Their current projects include being the webmxster of ConTessa, producing and GMing The Musafirs podcast; writing a D&D5E South Asian campaign setting named Sarzameen (as part of her Patreon); and a contributing writer for KS-funded projects like Tales and Tomes. They can also be found streaming at Welcome To The Party RPG Twitch channel on shows such as Vibrant! Visible! Victorious!, as Didi in Adventures in Agni, and Babbar Sher in Emissaries of Avithna. When they're not on social media (Twitter: @media_junkie , Insta: @drnsain), they enjoy spoiling their two cats and 'Netflix & Knitting'.
Omari Akil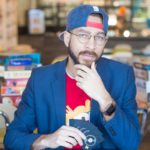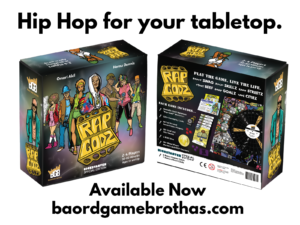 Omari is a new game designer from New Orleans, Louisiana. He and his brother published their first game, Rap Godz, in 2019 under Board Game Brothas, a company they started to help grow the gaming community by reaching diverse audiences with games that resonate with people of a wide variety of backgrounds and cultures.
Guests Emeriti
Will Niebling is a game designer who began working part-time for TSR on the original Dungeon Masters Guide. He later became the executive vice president of TSR's Sales and Marketing, as well as their convention director, including running a Gen Con game convention. He has been involved in just about every aspect of the gaming business: design, development, publishing, sales, and distribution, working or consulting for companies such as Random House, Berkley Publishing, DC Comics, Marvel Comics, and Capital City Distribution, Grenadier Miniatures, Wizards of the Coast, and Koplow Games. He was part of group that took over the company Mayfair Games, later leaving to form a new game company called Elfinwerks. He continues to develop games and work with a number of companies as a consultant on international partnerships. He has also served on the board of directors of the Game Manufacturers Association (GAMA), becoming a board member emeritus as well as contributing to numerous committees and programs. Will is a graduate of the University of Michigan, Ann Arbor. He is married to his lovely wife Schar and has two kids, including his son William who has also pursed his own career in the games hobby.
---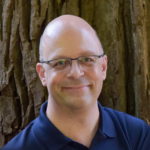 Marc is the founder of Mechanical Muse and the creator of the World of Aetaltis fantasy setting for Fifth Edition. In addition to his work on Aetaltis, Marc's work has appeared in products ranging from Dragon Magazine to Shadowrun. In his free time he is the Producer of the Gen Con Writer's Symposium, one of the largest genre and shared world fiction writing conferences in the world.
---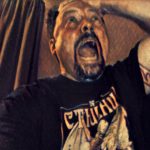 Brendan has been writing and publishing in the game industry since 2002. He has written for Goodman Games, Fat Dragon Games, Troll Lord's Games, Savage Mojo, Pandahead Publishing, Hand Made Games, and Legendsmiths. He has many adventures and source books, including the award winning Age of Cthulhu: A Dream of Japan. He is the creator of Xcrawl, working on a new edition for DCC called Xcrawl Classics (XCC). He lives in Georgia with his wife and puggle.