Games Library Days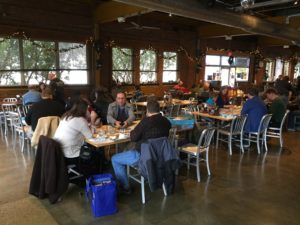 U-Con Games Library Day is a fun afternoon of gathering to play games. It's free of charge, open to everyone and usually takes place from Noon to 4 PM on the second Sunday of the month at Arbor Brewing Company (ABC) Microbrewery (formerly called The Corner Brewery) in Ypsilanti (map). A small selection of games from the U-con Games Library is usually in attendance for people to use and anyone is welcome to bring their own games to play.
Games Library Day Schedule
Start time 12:00; End time (official) 4:00. Later if there isn't anything else using that space.
**NOTE: The Corner is doing GLD scheduling on a month by month basis. You will have to keep checking back at the start of the month to see if the days are official; but also check Social Media and the main U-Con page for more frequent updates.
COVID-19 UPDATES: Until it is safe to congregate and The Corner allows gaming like activities, we will be cancelling GLDs.
Confirmed Games Library Dates!
January 12th
February 9
March 8
April 12 – CANCELLED DUE TO COVID-19
May 10 – CANCELLED DUE TO COVID-19
June 14 – CANCELLED DUE TO COVID-19
July 12 – CANCELLED DUE TO COVID-19
2020 Potential Dates
August 9 STATUS TBD
September 13
October 11
November 8
December 13