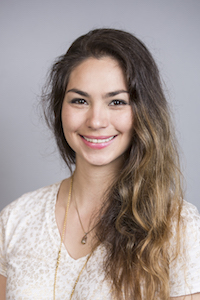 Guest of Honor: Whitney Beltrán, aka "Strix"
Whitney Beltrán, AKA "Strix" is a writer and narrative designer for analogue and video games, scripts and features, and transmedia IP. She has written for studios including Undead Labs, Onyx Path, and Crackhorse Films. She is an expert in world building and narrative design, and holds a Master's in Mythological Studies. She has published peer reviewed academic papers on psychology and narrative play, contributed a chapter to a university textbook on role-playing games, and has conducted research through Carnegie Mellon's Human Computer Interaction Institute on technology and live action role-playing.
Strix also heads up a minority advocacy group called Gaming as Other, meant to empower marginalized members of the gaming community. She has recently released her own games, Bluebeard's Bride. She regularly travels both locally and internationally to conventions and academic conferences to present papers, lecture, and most importantly, play. She believes that narrative games—games that tell stories—can be transformative and powerful tools for learning and growth.
Catch her Twitch show Weekly Affirmations, an exploration of indie games on Hyper Rabbit Power Go!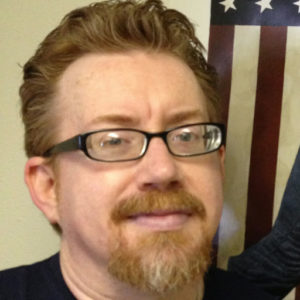 Guest of Honor: Cam Banks
A native of New Zealand, Cam lives with his family in St Paul, Minnesota. Since 2013 he's worked for Atlas Games as RPG director, producing games such as Feng Shui 2 and Unknown Armies 3. Prior to this he oversaw game development and design at Margaret Weis Productions, where he led the development of many games based on the Cortex and Cortex Plus systems: Smallville Roleplaying Game, Leverage: The Roleplaying Game, Marvel Heroic Roleplaying, and others. Cam contributed extensively to the Dragonlance campaign setting during its d20 years first as a designer and later as a developer and product manager.
Recently, Cam and his new company Magic Vacuum Design Studio licensed the rights to the Cortex system in all of its iterations on order to create Cortex Prime.
The Kickstarter for Cortex Prime runs through May 29. We look forward to Cam demonstrating the new version of Cortex Prime this fall! Join us!

---
Industry Insiders
Brendan LaSalle

Brendan J. LaSalle has been writing and publishing in the game industry since 2002. He has written for Goodman Games, Fat Dragon Games, Troll Lord's Games, Savage Mojo, Pandahead Publishing, and Hand Made Games. He has many adventures and source books, including the award winning Age of Cthulhu: A Dream of Japan. His most recent adventure is Xcrawl: Anaheim Crawl. He is the creator of Xcrawl, which recently returned in the new Maximum Xcrawl edition. He lives in Salem, MA, with his wife, dog, and cat.

Leonard Balsera

Leonard Balsera, Steve Jackson Games. Award-winning game designer, writer, and developer, having worked on such properties as Spirit of the Century and The Dresden Files Roleplaying Game. He is the lead designer of Fate Core. He's also written The Esoterrorists: Profane Miracles and Ashen Stars: Terra Nova. Recently, Lenoard joined the team of John Wick Presents.

Stacy Dellorfano

Stacy Dellorfano is the founder of ConTessa, an organization devoted to bringing more women-led events to tabletop roleplaying game conventions. For her efforts with ConTessa, she was awarded a gold ENnie in 2015, and nominated for the Diana Jones Award in 2016. In addition to working on ConTessa, Stacy is the project manager for the 3rd printing of Swords & Wizardry (created by an all-woman crew of artists), and she is the author of 'Zaya's Promise', an old-school adventure for Swords & Wizardry set to come out with the 3rd printing. When she's not doing all of that, she maintains her own blog called Frivology, where she talks all things gaming and baking.
---
Special Guests
Jonathan Gilmour

Jonathan Gilmour is a Board Game Designer from NW Ohio. His credits include: Co-designer of Dead of Winter: A Crosssroads Game, and Vault Wars. His greatest weaknesses are writing Bios, and the color green. He loves long walks on the beach and playtesting games. Sometimes at the same time. His favorite color is Orange, so please let him have that as a player color. His favorite games are Cosmic Encounter, Nations, and Hanabi. His least favorite game is "The What Game Should We Play" game. He and his wife have four children, with the goal of having a built in game group any time they want it.

Michael Surbrook

Michael Surbrook first entered the publishing world with the release of Kazei 5 for HERO System 4th Edition. He followed that up by writing Ninja Hero for HERO System 5th Edition as well as the Asian Bestiaries volumes I and II. He also wrote Kazei 5 for HERO System 6th Edition, contributed to HERO System Martial Arts, wrote Here Be Dragons for D3 Adventures, and contributed to several Dark Heresy and Rogue Trader books for Fantasy Flight Games. Recently he's written Fantasy Hero Complete for HERO Games and Larger Than Life for High Rock Press. Currently he's working on a number of projects, including an updated version of Aaron Allston's Strike Force campaign book.