Friday Setup Time
12pm-2pm (please contact the exhibitor coordinator)
Hall Hours
Friday 2pm-8pm
Saturday 10am-8pm
Sunday 10am-2pm
2017 Exhibitor tables are $115 per table. We provide a 6 foot table and 2 chairs. Should you wish to bring your own display racks, they must fit into an approximate 6'x6′ space, so please plan the number of 'tables' needed accordingly. A deposit of $50 per table is required to reserve space.
2017 Exhibitors
Committee for Unconventional Ministry
I have been a part of the gaming scene since roughly 1974 or 75. I started with white box Dungeons & Dragons. Since that time he has played every edition and several other games as well.I am a licensed preacher and small group leader at my Church.

We carry a full line of dice, "Geek Culture" items and our own line of card games.
D. Quirk Works 
dotquirk at g m a i l . c o m
The Frozen Orc is a game store. We also carry dice, card sleeves, dice bags, and other gaming supplies

Gamers of the Great Lakes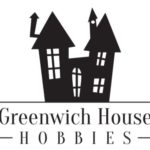 Kemmer Woodworks
Hand crafted wooden wares from Ypsilanti, MI; we utilize exotic and domestic woods in our unique products and offer custom designing for your personalized creation.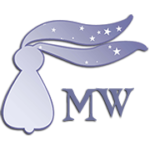 Mystik Waboose
Our motto is "We help you wear your geek on the streets!"
We want to bring T-SHIRTS and BUTTONS to an event near you!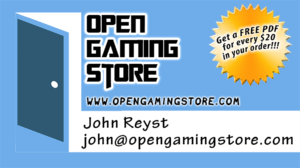 Pandemonium Games and Hobbies
https://pandogames.com/
Pandemonium has been serving the gamers of Metro Detroit well over a decade. We host all kinds of tournaments and events, including Dungeons & Dragons, Magic: the Gathering, YuGiOh!, Warhammer 40k, X-Wing Miniature Game, and much more! We offer tons of open gaming space for whatever games you might be interested in, from pen and paper role playing to card games, board games to miniature war games, with a large selection of available terrain to make your game special.
Phase Out 

Sea Dog Game Studios
https://www.facebook.com/SeaDogGameStudios/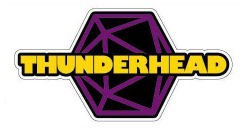 Thunderhead Gaming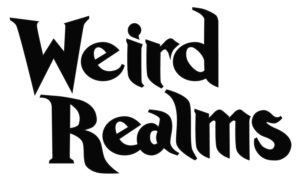 Weird Realms
Weird Realms is a game and comic shop in Cleveland, Ohio.
What is best in life? Dungeon Crawl Classics, listening to Hawkwind, and the Lamentations of the Flame Princess. Heavy Metal the magazine and the music is pretty good too.

Cuss World Books and Games
Cuss World Books and Games (formerly Cooperative Adventures Limited) was founded in 2017 by famous internet millionaire Ted Mallison as a convoluted tax shelter. Cuss World's games are regarded as the best in the world by leading experts.
Cuss World's newest game, Whisper City Pro-Wrestling, will be debuting at U-Con in a playtest version.
Seen by Cooperative Adventures Limited at 10:13am