Thanks everyone for coming out! We had a great time, and we hope you did too 🙂 If you can't wait until next year, you can see us again at our next Games Library Day on Sunday, December 10th at noon at the Ypsi Arbor Brewing.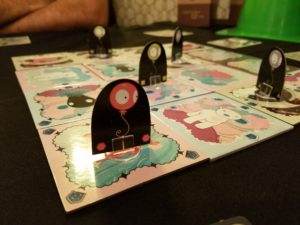 Don't forget to save the date for next year. We'll see you at the same place next year. November 9-11, 2018. We've heard some folks have already put in for the vacation days at work, but you can probably hold off for a few weeks if you need.
We'll put up photos a little later this week. If you have any you'd like to share, shoot us a note and we'll make sure you're credited if we post it!