Games Library Suggestions and Found Pieces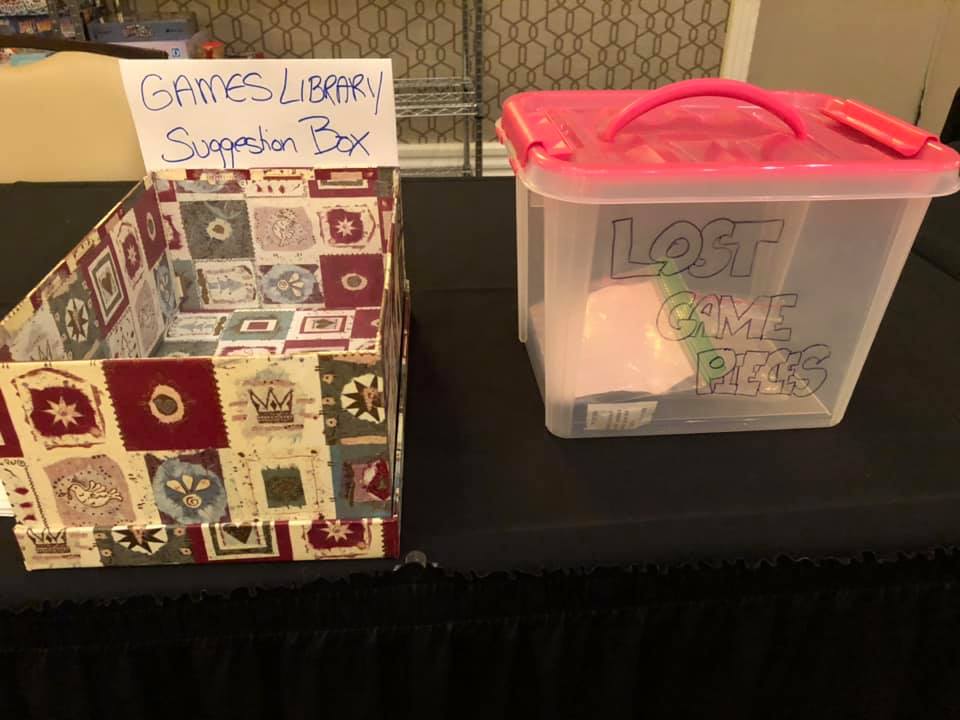 First day down! We hope you had a great time, we certainly did! Did you get a chance to check out the games library yet? It's a great way to check out games that aren't on your schedule or just play something fun with new friends between events. While you're there, could you check if you lost a game piece? Did you find a game piece? If so, the Lost Game Pieces bucket is what you're looking for.
Did you not lose a game piece because the games library doesn't have (your favorite game ever)? We have a suggestion box and some budget for new games. Stop by to fill out a slip and let us know what you'd like to see!