Happy Thanksgiving!
Hey everybody, Thanksgiving is a time for spending with friends and family, looking back and appreciating all the good things in our lives. This week, we've been doing a lot of reflecting on your feedback from last weekend, and we have so much to be grateful for! One thing we heard from a lot of you is that coming to U-Con feels like "coming home," and this time of year, we couldn't ask for anything better. We're so happy you feel like part of our family.
This year, our family grew about 10%. Our final attendance count for this year was 1,153, compared to 1,049 last year, and 1,005 the year before. Of the new attendees, about half of those were first time attendees and the other half were folks who hadn't been in a few years. For comparison, when the con used to be held at the U of M student union, our attendance maxed out around 600.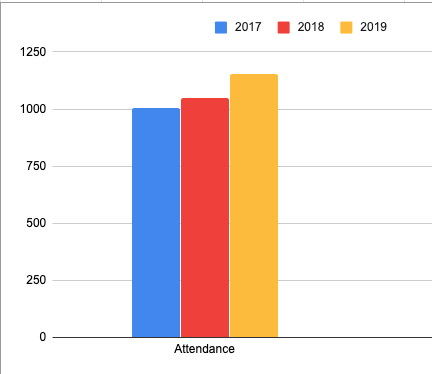 Of course, we're also thankful for our Guests of Honor, GMs, volunteers, and staff. Without your help, the con wouldn't be nearly what it is. Thank you all so much.
We've got more news to share, but we know this is a busy time of year so we're going to keep this post short (also, I need to start cooking). Thanks again and we hope you're having a great day!
Your U-Con family