Virtual August Games Library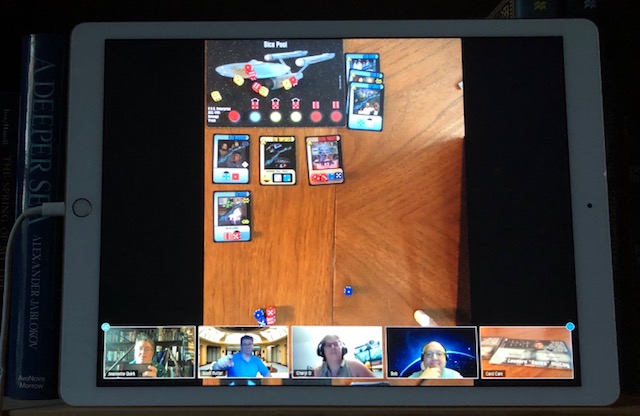 Happy August everyone, I hope you are all doing well and not going too stir crazy. Games Library Day is back on (Woooo!) but for August, September and October we are going to take it virtual. For August, I'm moving the day to the Forth Sunday of August (8-23-2020) to give us some time to put this together. September and October will be scheduled on the regular Second Sunday (9/13/2020 and 10/11/2020). I'm also extending the hours from 12PM to 8PM because why not?
How will this work? U-Con has a Discord server (https://discord.gg/2QNayw) and there is now a Games Library Room/Folder with a chat channel and 5 tables. Here, take a look: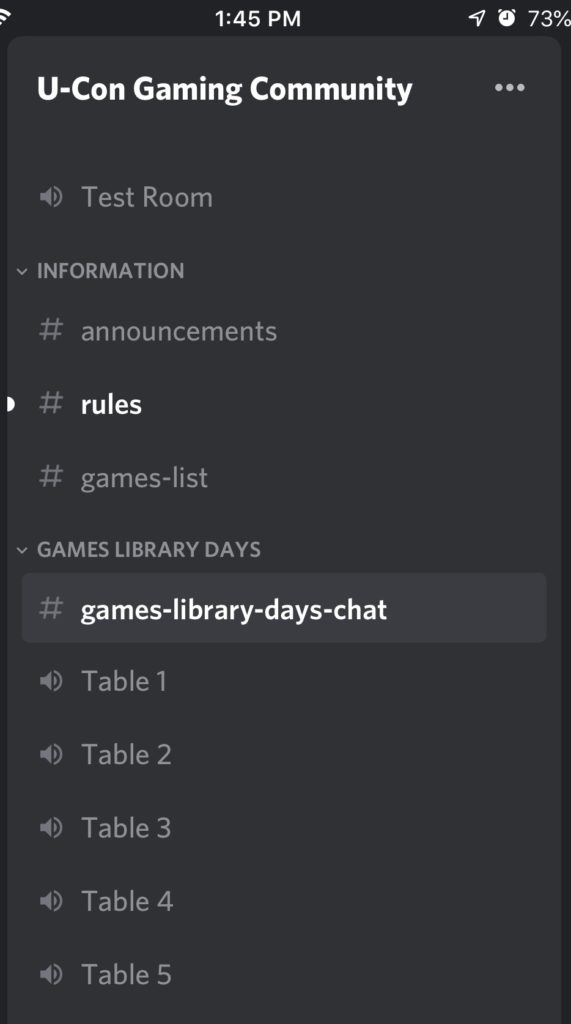 I think we will need to schedule GLD a little more tightly than we usually do at the corner so if you are interested in GMing, drop a line in the Discord chat or on FB and we'll make this happen. My vision for VGLD-August is to allow people to run games on the Tables 1-4 channels and then Table 5 will be info for people who want to run games on a different platform (throw a link in the Table 5 channel to your platform, include what game it is you are running and on what platform (if the link isn't self explanatory) and finally the times you plan to run it). In the background, I'll be organizing GM times and games and the week of VGLD-August I'll post the game schedule in the chat channel.
If you are planning on running a game at U-Con and would like to test it out, VGLD August, September and October are the perfect times to do that. Heck, if you want to run a small RP session or Minis session let's do that as well. If you are on the fence about running a game or just want to see how it can be done, drop by this August as a player. Or maybe plunge in and run a game. I plan on having a "How To Run Boards Games on Conferencing Software" post up in the weeks before VGLD-August to help with planning virtual gaming on the cheap and simple.
Lastly: stay safe, have fun, and stay tuned for any changes as this is an evolving thing. Also, please have patience as we work out Virtual Scheduled Gaming-I have thoughts on how it should work but how it will actually work could be quite different. See you at the end of August!